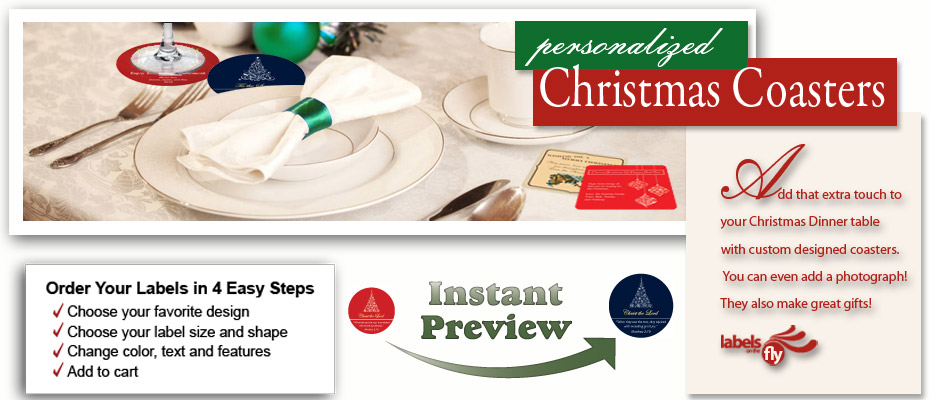 Looking for the perfect way to add a personalized touch to your Christmas celebration? Look no further than our Personalized Christmas Coasters!
These custom coasters are the perfect way to showcase your favorite holiday memories with friends and family. Our Photo Coasters allow you to upload your own images, so you can choose your favorite family photo, a snapshot of your beloved pets, or even a picture of your favorite holiday treats!
Our Custom Coasters come in a range of festive colors and font styles to perfectly match your holiday decor. Plus, with our high-quality printing, your design will look stunning on every coaster.
These coasters are not only a great addition to your holiday party decor, but they also make for a fantastic keepsake that your guests can take home with them. Imagine their delight as they enjoy their morning coffee or evening cocktail with a beautiful reminder of your special Christmas celebration. Our durable, water-resistant coasters will protect your tables and surfaces from any unwanted spills or stains, making them the perfect choice for all your holiday entertaining needs. Don't settle for generic coasters this holiday season. Make your Christmas celebration truly unforgettable with our Personalized Christmas Coasters. Order yours today and start designing!